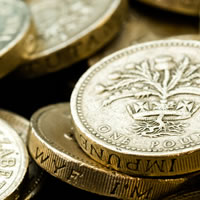 Recent reforms to Pharmacy and budget cuts have "had a big impact" on Pharmacies across England – and "a positive, constructive agenda" is needed going forward, the Royal Pharmaceutical Society (RPS) has said.
The comments come amid concerns that controversial proposals to allow Pharmacy technicians to 'supervise' community Pharmacies could be implemented in coming months as part of a Government review into medicines legislation.
According to reports, some 509 community Pharmacists from across the sector previously signed an official letter calling on members of the RPS Assembly to share their views around the proposed changes, ahead of meetings with Assembly members which took place earlier this month.
The letter was penned by a campaign group known as Pharmacists in Pharmacy, which believes that a qualified Pharmacist should, in all circumstances, be present in a Pharmacy at all times.
The group's letter – which urged the RPS to take its concerns seriously – read: "With serious ongoing cuts to community pharmacy funding in England, now is not the time to play with such an important and intrinsic facet of our professional and national life."
In response, the RPS issued a statement acknowledging that recent medicinal reforms and budget cuts have already had "a big impact" on the sector.
The RPS also stressed that it has "always believed that a community Pharmacy requires a Pharmacist to be present [at all times]."
It added that the sector should be "coming together around a positive, constructive agenda that makes it clear how Community Pharmacy will be an integral part of the reformed NHS structures across Great Britain."
Following the RPS' recent election for a new company president on 18 July, it remains yet to be seen whether the controversial supervision proposals will go ahead.
Salhan Accountants are a multi award-winning firm. For more information about our specialist services for Pharmacists, GPs and Medical Professionals, please contact us.