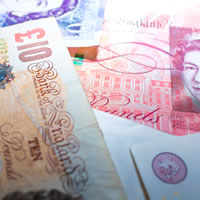 A new poll has found that 86 per cent of the UK public believe that the services provided by Pharmacists represent 'good value for money'.
The survey, which quizzed more than 1,000 people, was published by the Behaviour and Attitudes Research Company at the beginning of May, and found that 96 per cent of respondents also support calls to extend Pharmacists' powers, enabling them to prescribe a broader range of medicines.
Sector bodies believe that Pharmacists could effectively ease the burden on primary care providers such as GPs if the next Government considers legislative changes which would extend their prescribing powers.
The comprehensive study also found that 93 per cent of people believe that the services offered by Pharmacists are 'very accessible', while 78 per cent of respondents added that they felt UK Pharmacists were 'easy to talk to about healthcare problems or other issues.
The survey comes shortly after NHS England unveiled a new initiative to incorporate more Pharmacies into GP practices all across the country, in a bid to help free-up GP time and allow Pharmacists to consult with patients on medical-related issues.
Salhan Accountants are a multi award-winning firm. For more information about our specialist services for Pharmacists, GPs and Medical Professionals, please contact us.