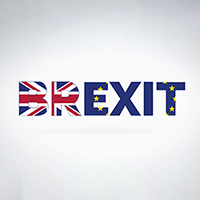 A recent report in Moneyweek magazine suggests that Britain's eventual departure from the European Union (EU) could have an unfavourable impact on British Pharmacies if the UK leaves the single market.
Currently, being a part of the single market enables UK businesses – including Pharmacies – to swerve numerous regulatory barriers when it comes to selling goods such as pharmaceuticals to the rest of the EU.
However, concerns have been raised that this freedom could be short-lived if Britain fails to secure a favourable trade deal with the EU in Brexit negotiations.
Writing in Moneyweek, economist and prolific writer Dr Matthew Partridge says that the single market has so far "forced the Government to pass legislation allowing British Pharmacies to automatically fulfil the prescriptions of EU citizens, without the need for a consultation with a UK doctor."
However, he warns that, in leaving the EU, the Government might be forced to "go back to the previous, inefficient system" if Britain is unable to "retain similar rules" to current in its negotiations with Europe.
Mr Partridge adds that "the issue of resolving the status of EU staff working in the UK" also poses a significant problems for British Pharmacists going forward, due to the "large number of EU Pharmacists" currently working in the UK.
On a more positive note, however, he also argues that so far, the Brexit vote has proved beneficial in bolstering trade for some Pharmacists.
Citing the example of a Mr Shamir Patel, Founder and Director of Lancashire-based Chemist 4 U, which sells prescription medicines and other products online, he notes how Mr Patel's business has improved dramatically since the Referendum.
"This is due to the fall in the value of sterling, which has made prices in Britain cheaper when compared to those in other countries. There has been a strong increase in demand from the EU, with prescriptions written by European doctors making up most of the extra sales, although non-prescription items, such as smoking cessation aid Nicorette and hair replacement treatment Regaine are also popular," he says.
In the case of Chemist 4 U, sales to people living outside of the EU have increased from 40 to 60 per cent of total orders since the Referendum, as overseas buyers surge to take advantage of weak sterling. However, whether Pharmacists will continue to enjoy such successes after a Brexit transition deal is agreed remains yet to be seen.
Salhan Accountants are a multi award-winning firm. For more information about our specialist services for Pharmacists, GPs and other Medical Professionals, please contact us.