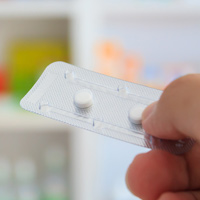 The Royal Pharmaceutical Society (RPS) has said that the UK economy could save 'millions of pounds' if more Pharmacists were trained to prescribe medicines.
The comments come at a time when the NHS is pushing for medics to slash overall prescribing, and the Care Quality Commission (CQC) has issued a public warning for Britons to avoid purchasing prescription drugs over the internet from unethical and unqualified 'online Pharmacists'.
Neal Patel, Pharmacist and spokesperson for the RPS, claims that "significant savings could be made" if more Pharmacists were trained to prescribe.
He suggests that complex patients with multiple conditions could be seen by Pharmacists – who could use their knowledge to reduce the number of medications, which in turn would reduce the risk of adverse reactions between conflicting drugs in patients.
He said: "When pharmacists look at patients all round, and at all the medicines they're taking, the majority are prescribed for people with long-term conditions.
"It's not unusual for people to have one, two, three or four conditions, with five or six drugs for each. It's not hard to start to have 15 or 20 medicines you're taking.
"You get side effects because the combination is causing more harm than good, and… you might want to start reducing the side effects by taking reducing drugs.
"We look at the patient as a whole to start reducing the burden of the medicines they are taking… [and to] reduce the chance of them going into hospital".
Citing the RPS' own research, he pointed out that, last year, just six per cent of all of UK Pharmacists (3,319 out of 54,500) trained to prescribe medicines.
Salhan Accountants are a multi award-winning firm. For more information about our specialist services for Pharmacists, GPs and Medical Professionals, please contact us.